Especially, when they are murdered by a black man for no reason. Imagine if the 5 yr old was black and the killer white. And where are the gun nuts calling for confiscation? This is a sick, sick country.
Man Charged With First-Degree Murder In Killing Of 5-Year-Old Boy On Bicycle
Authored by Zachary Stieber via the Epoch Times (emphasis ours)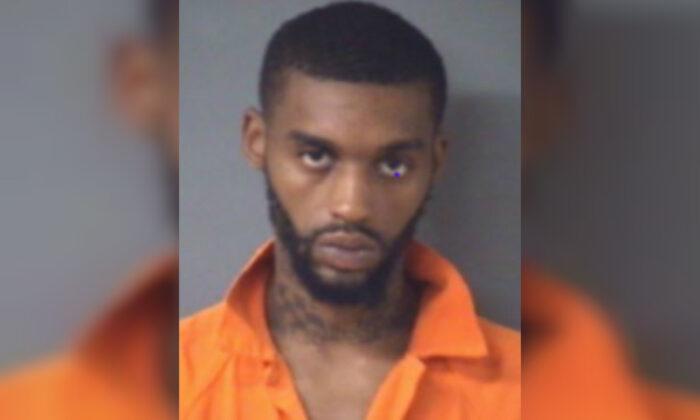 Authored by Zachary Stieber via the Epoch Times (emphasis ours)Darius Sessoms of North Carolina was arrested and charged with the murder of Cannon Hinnant, a 5-year-old boy. (Wilson Police Department)
A 25-year-old North Carolina man was charged with first-degree murder on Wednesday for the killing of 5-year-old Cannon Hinnant in front of his home in Wilson.
Cannon was found suffering from a gunshot wound on Archers Road on Sunday night and lifesaving efforts failed.
Police officers identified Darius Sessoms as the suspect and issued an arrest warrant.
Sessoms was arrested on Monday after a joint operation involving the Wilson Police Department, the U.S. Marshals Service, and other law enforcement agencies. He was found inside a house in Goldsboro.
Sessoms was charged with first-degree murder on Wednesday, a day before Cannon's funeral, the police department announced. The suspect is being held without bond.
According to witnesses, Sessoms walked up to Cannon while the boy was riding his bicycle and shot him.
"I just don't understand why he did it. How can you walk up to a little boy, point blank, and put a gun to his head and just shoot him? How could anyone do that?" Charlene Walburn, a neighbor, told ABC 11.
"For a second, I thought, 'That couldn't happen.' People don't run across the street and kill kids," Doris Lybrand, another neighbor, told WRAL.
Sessoms lives next door to Austin Hinnant, Cannon's father.Cannon Hinnant in an undated photograph. (#JusticeForCannon/GoFundMe)
Cannon's two sisters, aged 7 and 8, reportedly saw the shooting.
Christina Prezioso identified herself as a cousin of Austin Hinnant.
In a GoFundMe fundraiser launched for the family, Prezioso called the shooting "a senseless act."
"One minute he is enjoying his life, the next it all ends because he rode into his neighbor's yard," she wrote.
The cousin described Sessoms as a "coward" and said she hoped justice would be done.
It wasn't clear whether Sessoms had an attorney. During a court hearing Tuesday, he told the court he planned on hiring his own lawyer and rejected efforts to appoint one, WRAL reported.
A funeral is being held on Sunday at the Shingleton Funeral Home. Rev. Darrell High will hold the funeral.
In an obituary, family members said Cannon leaves behind his parents, three grandparents, several great-grandparents, sisters, and brothers.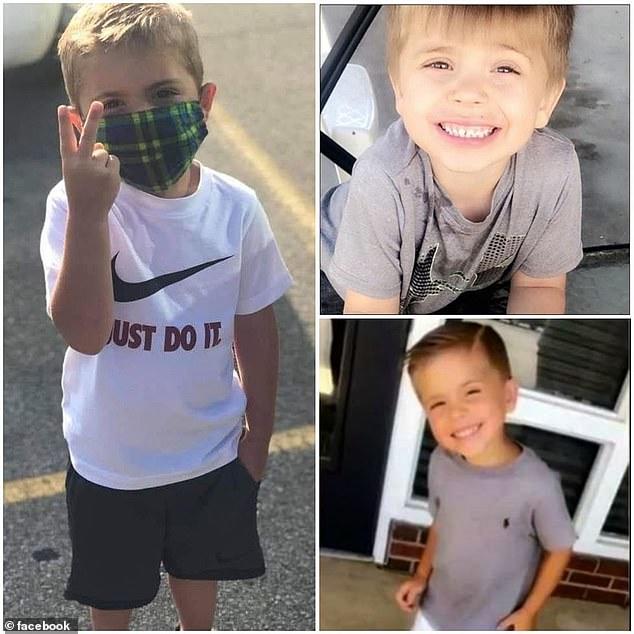 NEVER MISS THE NEWS THAT MATTERS MOST
ZEROHEDGE DIRECTLY TO YOUR INBOX
Receive a daily recap featuring a curated list of must-read stories.
People writing on the website said they hope for justice.
"May God hold this family in his loving hands as I know he is sweet Cannon. And comfort their broken hearts as only he can. And bring justice to the evil demon that did this," one wrote.
"The sadness I feel for this little man and his rights to life being taken away are just awful and disturbing. For the life of me why would anyone want to do this to an innocent little boy just trying to have some fun outdoors with his sibling. There are some sick people in this world that are so evil they should not be allowed to even exist," another said.
A candlelight vigil outside the Wilson courthouse is planned for Friday night.Follow Zachary on Twitter: @zackstieber